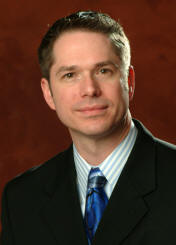 Dr. Stephen C. Verral specializes in general, cosmetic, and surgical dermatology. Our goal at Gateway Dermatology is to offer comprehensive dermatologic care in a friendly, comfortable environment. Please explore this website to learn more about the services available.
Dr. Verral has received eight blue ribbon awards from Glens Falls Hospital for exceeding expectations in his commitment to excellence.
"I am writing this e-mail to thank you for helping me with my skin problems. You're a very nice doctor and I appreciate your services. I've had skin problems for years and you were the only doctor to actually prescribe me something that works!!!! Again, thanks and hopefully I WON'T see you soon (because that just means my skin is suffering!)"